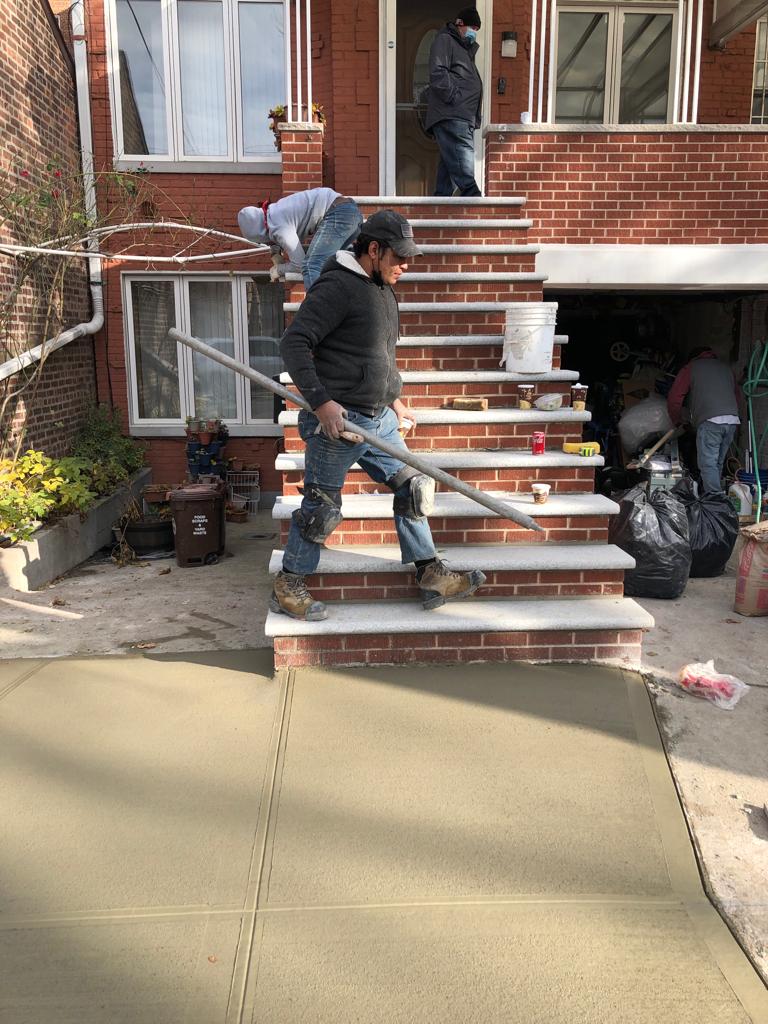 Reliance Construction NY – Masonry Contractors
Are you seeking for a qualified and skilled Masonry expert to take on a project? Reliance Construction NY offers top-notch results. With the commitment and skill that have given us a strong reputation, we provide dependable, professional constructions services and our masonry contractors in Brooklyn NY for a diverse range of demands. Contact us right away for a free estimate. Reliance Construction NY is a reputable construction company in New York. At the most affordable prices, we offered our clients top-notch project management services that were tailored to their unique project requirements including management needs. Discover how we may help by getting in touch with us today. Hire us in Brooklyn, Staten Island or Queens area and we will make a real difference for your property. Also, our masonry service is available with quick project finish for every property in the city.
Trusted masonry contractors in New York City
Skilled residential property masonry service available all year
Experienced commercial property masonry experts available
Make your property stand out from the outdoor and indoor
Trusted Masonry contractor available for all projects
Our Location
6513 17th Ave Brooklyn NY 11204

Get a Free Online Quote Now!
Concrete Walkways Brooklyn NY
Any building in New York City that has cracked or deteriorated concrete on its pathways is an unsightly view. They could also result in fines and a variety of difficulties with traffic safety. If you wish to ensure that the Walkways and pavements on the New York City premises are stable and prevent having to deal with expensive citations, it is necessary to keep track of current Walkways maintenance requirements. Various environmental factors can cause your concrete & walkway to degrade. Reliance Construction NY is a trusted Concrete Walkways contractor in Brooklyn, Staten Island and Queens New York City. We provide new concrete walkway laying and repairing for your existing walkway as well. Our concrete contractor service is available for properties of all kinds. Boost the curb appeal of your property and keep it safe for people walking on it with smooth and long-lasting concrete driveway.
Reliance Construction NY Concrete Services
Whether you need to completely demolish and reconstruct concrete buildings, construct a new entryway, install a new roadway, a patio, and pavers for your home, or create a concrete wall, we know how to complete the project securely. Our highly qualified crew meets or exceeds code requirements. We offer New York with masonry contractor Brooklyn and take pride in our services like:
Sidewalk Repair

Pavement Work

Curb Cut Solutions

Concrete & Asphalt Masonry Work

Building foundation Work

Waterproofing, Tile & Step Work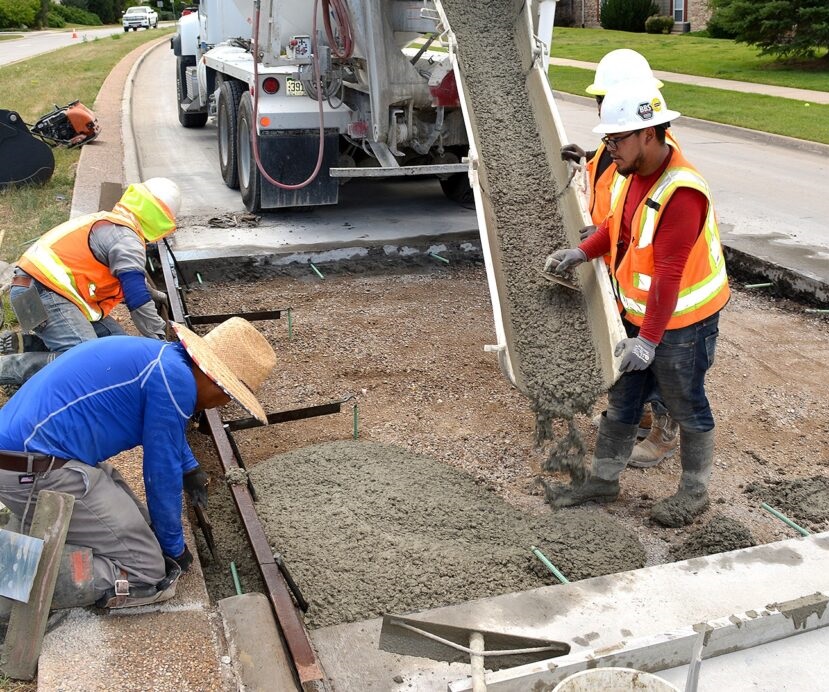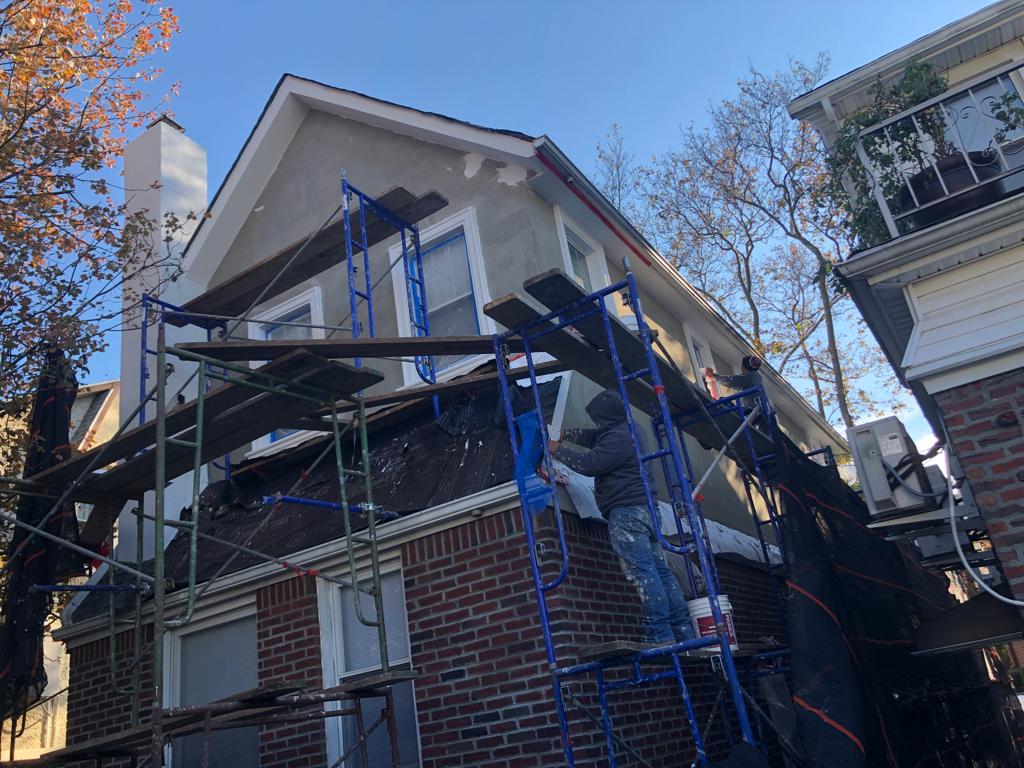 House and Residential Property Remodeling Specialists in New York
Reliance Construction NY is an experienced house remodeling expert in New York City. Our home exterior remodeling in Brooklyn, Staten Island and Queens service is available for domestic properties of all types, sizes and in any location. We provide corner house or apartment building remodeling service and also large home exterior remodeling in New York service. Our service boosts the curb appeal of your property by elegantly finishing up the exterior walls, roofing and any stonework remodeling it needs. If you want to sell your house or get it looking attractive for yourself, our service is perfect for your requirement. We are the trusted house remodeling experts in New York City. Get elegant exterior finish for every residential property. We specialize in tilework, stonework or stucco exterior finish for your house. Skilled masonry offering long-lasting house exterior finish for every home in NYC. Hire reliable house remodeling contractor and we will bring new life to your worn-out property in the quickest time possible. Call us today to find out how much your house remodeling will cost in terms of price and time. We provide service all year for all domestic residential properties in the city.
Skilled Sidewalk Contractor in Brooklyn, Staten Island and Queens
If the New York DOT has recently issued you a sidewalk penalty, you might be thinking a little overwhelmed at the thought of all that must be accomplished to have it removed. It is essential to ensure that these violations are swiftly and effectively eliminated because they may result in issues with both finances and the law.
If you are looking for skilled sidewalk masonry contractors Brooklyn NY, you can rely on Reliance Construction NY to complete the job quickly, efficiently, and properly. Are you looking for services to clean up NYC sidewalk breaches for your primary residence? If so, call our team of skilled professionals and request the eradication of sidewalk infractions & sidewalk repairers you need.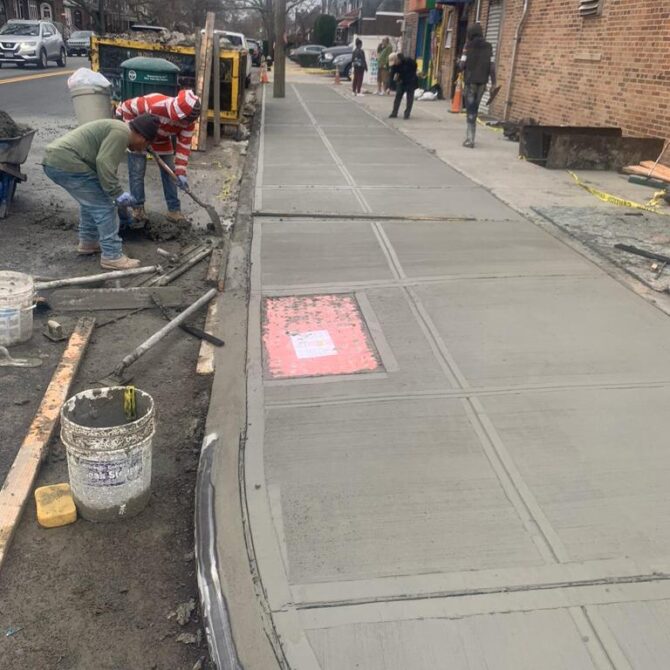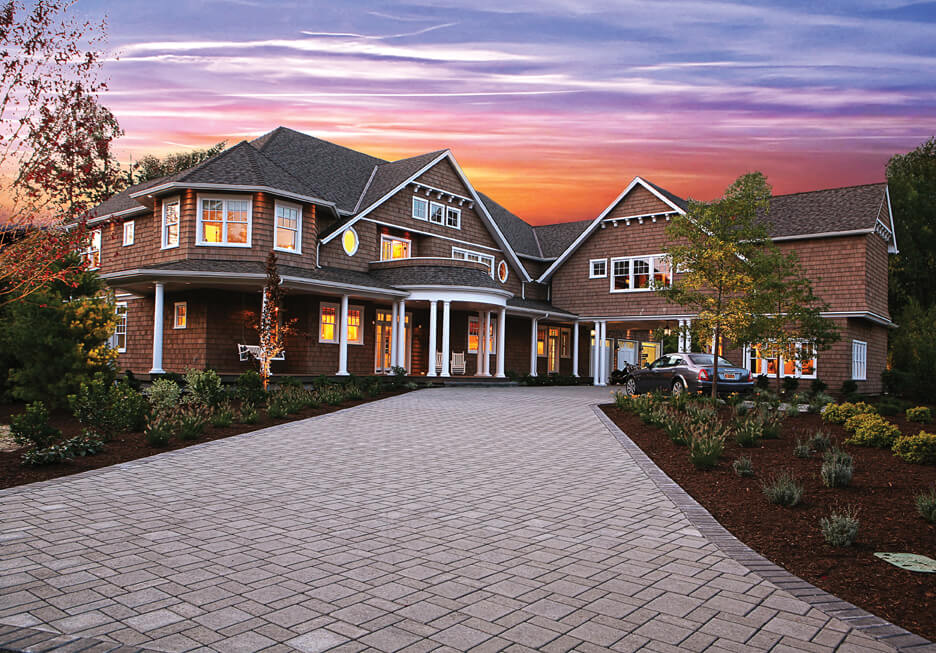 Pavers and Pavement Services New York City 
Are you looking to upgrade the walkway on your residential or business property but want it to have a unique, custom-built look? Given how beautiful they look and the creative options they provide to landowners, it is no surprise that paver concrete paths are becoming more and more popular. By hiring a skilled paver stone placement contractor, like the professionals at Reliance Construction NY, you can ensure that you get the results you require and the boost in curb beauty you desire. Our pavers and pavement services in New York City include driveway pavement projects for houses and residential properties. We also provide commercial driveway and parking lot pavement service in the city for any requirement. Call us today to find out more.
Experienced Concrete Repairs Specialist in New York
In New York, no building owner likes to have damaged concrete right in front of your building. If you are not cautious, damaged concrete could put your property's appearance in disarray and put you in legal and economic trouble. When concrete breakage shows outside of your NYC building, give the experienced personnel at Reliance Construction NY a call to undertake the necessary concrete restorations. Concrete repairs are essential if you want to maintain your property safe & stay out of trouble with DOT violations. If you notice any of the issues with your concrete, it is time to arrange repairs straight away. Our team of experts helps repair all problems with your concrete surface making it not only look good again by function properly as required. Call us today or fill our form here on the website to get a quick free quote for your concrete repair project. Our service is available anywhere in Staten Island, Brooklyn and Queens areas in NY City all year.
Our Concrete Repair Services Include
Whether you need to repair your concrete or completely demolish and replace concrete surfaces, we get the knowledge to complete the process securely. The overall quality of our work meets or exceeds code requirements. We are trusted concrete repair specialists in Brooklyn, Staten Island and Queens areas of the New York City. Our concrete repair service is available for residential and commercial properties across the city. We provide exterior concrete repair and also everywhere else your property needs work. We provide:
Repairing the sidewalk and removing violations
Concrete sidewalk Repair
Street Repair
Curb Cut Acceptance
Repairing the foundation and waterproofing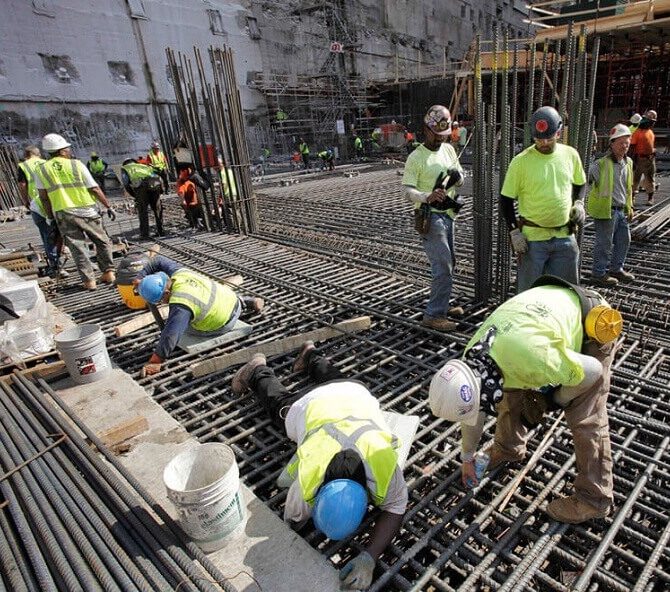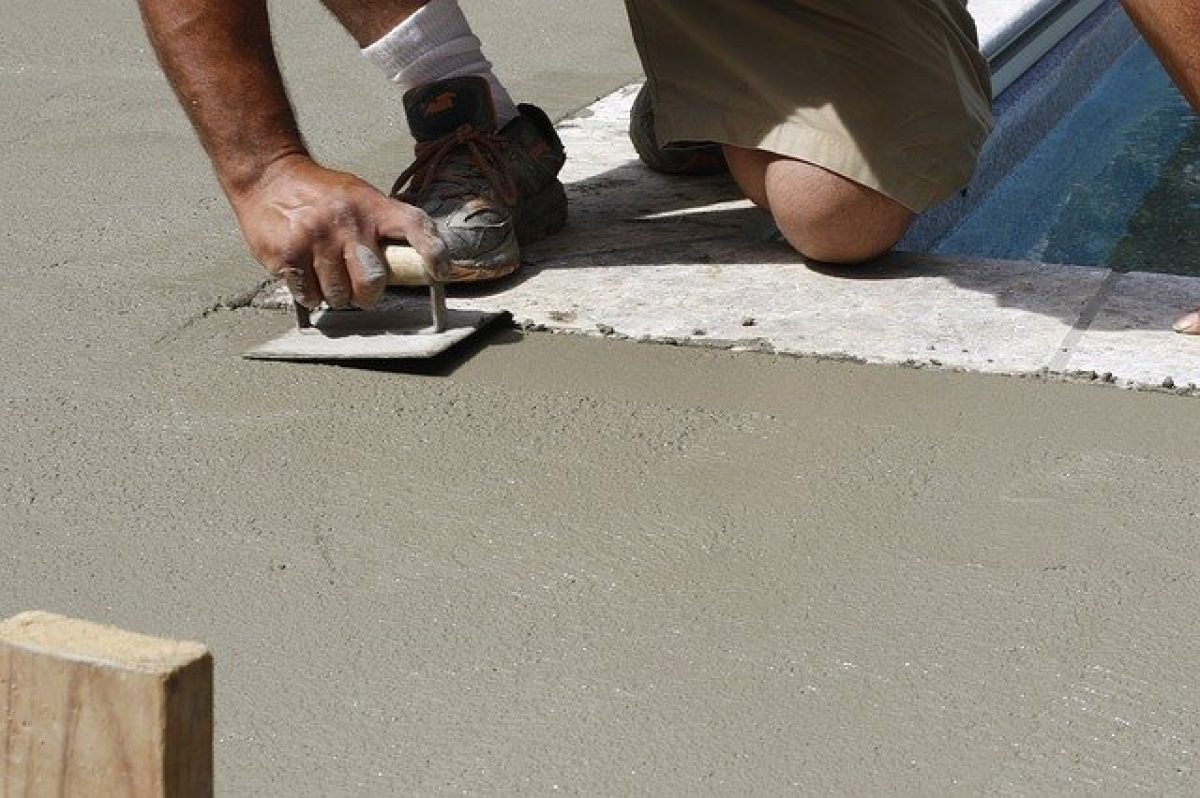 High Quality Concrete Works in NYC
Consider partnering with Reliance Construction NY if you require Local Law Inspection or modifications for your premises. We have skilled personnel who can manage your job with attention to detail and concern for all of our services. Tell us what you need and our masonry contractor near me do everything we can to get it done.
Only the finest materials are used by my skilled team as a qualified expert at Reliance Construction NY. On every assignment, we deliver dependable work ethics & specific results. Everything we create is constructed with a solid basis, ensuring its durability. Our concrete projects have been serving many residential and commercial properties in NYC for over a decade.
Fully Licensed Concrete Contractor for Your Domestic or Commercial Project
Reliance Construction Concrete Contractors Brooklyn NY is fully licensed and provides insured services that adhere to all applicable safety and quality requirements, and. We abhor using subpar materials for any of our projects. We make investments in our customers' safety by building strong, long-lasting structures. Utilizing reputable equipment manufacturers and reliable material suppliers, we have hands-on experience in all facets of renovation work.
We are proud of our superior work, reasonable prices, and my capacity to produce good results on schedule. We effortlessly walk our clients across our offerings, handling everything from project coordination to ensuring the safety of all that legal oversight. For a quick estimate, contact us today.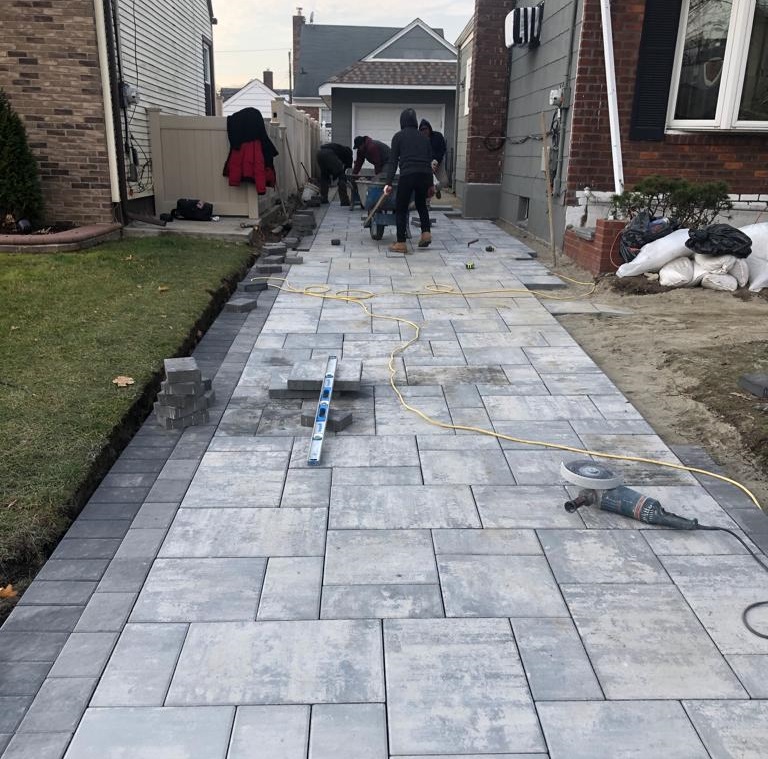 Any residence in New York City needs a driveway, and when they are damaged and broken, they become an eyesore. They also pose a safety risk and may result in injury. If you wish to prevent being confronted with pricey DOB tickets, make sure the entrances and driveways on your NY properties are secure. For a Quick Estimate to Restore or Remodel Your Driveway, please contact our masonry contractors Brooklyn. Several environmental factors can cause them to degrade. We provide service for all kinds of concrete paved driveway requirements in Brooklyn, Statan Island and Queens.
Pavers and Stonework Specialists in New York City
Are you looking for a stonework specialist for the exterior of your house or any other residential building in New York City? Do you need expert pavers with skilled driveway pavement project help in NYC? You are at the right place. Reliance Construction NY provides skilled pavers and stonework service in Brooklyn, Staten Island and Queens areas for any type of project. Our leading stonework contractors make your building stand out with boosted curb appeal with stonework of all types.
Professional pavers for concrete driveway pavement projects
We provide commercial driveway and parking lot pavement service in NY
Skilled exterior stonework specialist in NYC available all year
Elegant stonework and paver project finishing for every project
Affordable pricing and quick finish for every project
Large variety of Stonework finishes to make your property st and out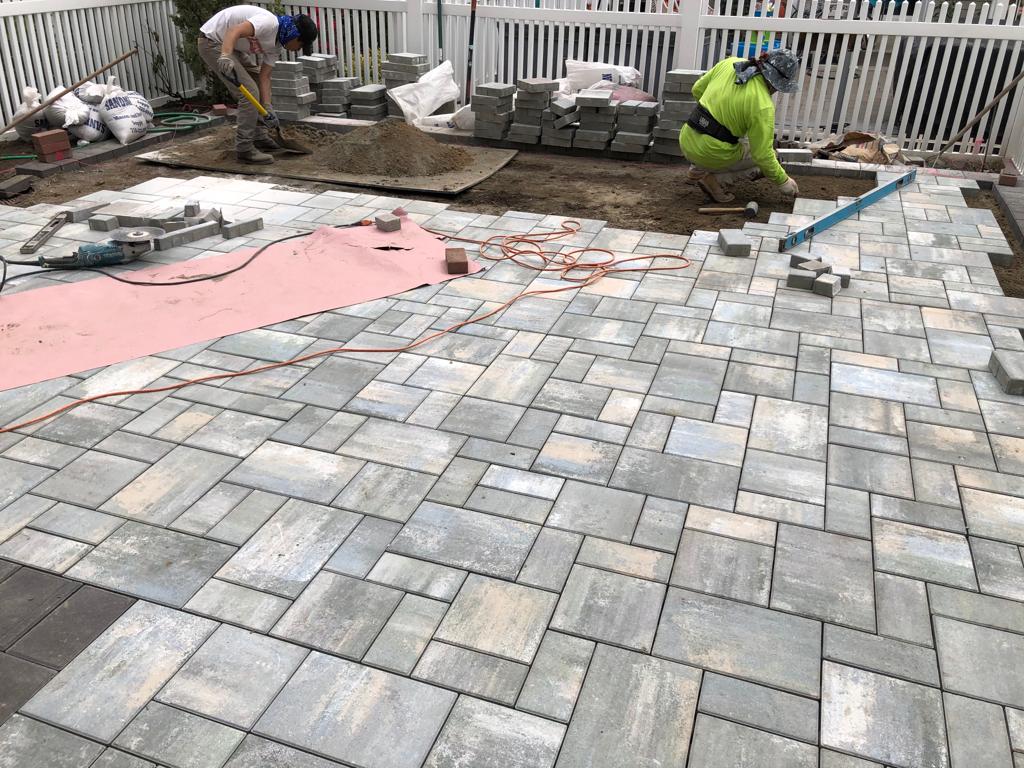 Reliance Construction NY is a reputable construction company in New York
The responsibility of entirely renovating my master bathroom was given to Reliance Construction Company. Although we sit on a slab of concrete, they removed a worthless garden tub and a little shower and rebuilt them with a huge walk-in bathroom and dressing area.
Reliance Construction is a fantastic firm with wonderful people. They are all extremely experienced and will plan and carry out exactly what you want. As their electrical contractor
Our basement was completely renovated by Reliance Construction. Their work is of exceptional quality. They came in, did the design, assisted us with color selections, and completed the project ON TIME! The construction staff was kind, professional, and clean.
Introduction Are you in need of a bricklayer masonry contractor in Brooklyn NYC? If so, you should
There are few things more important to the stability and beauty of your home than a good masonry
Introduction It would be best if you had a masonry contractor you could trust for your next project. After