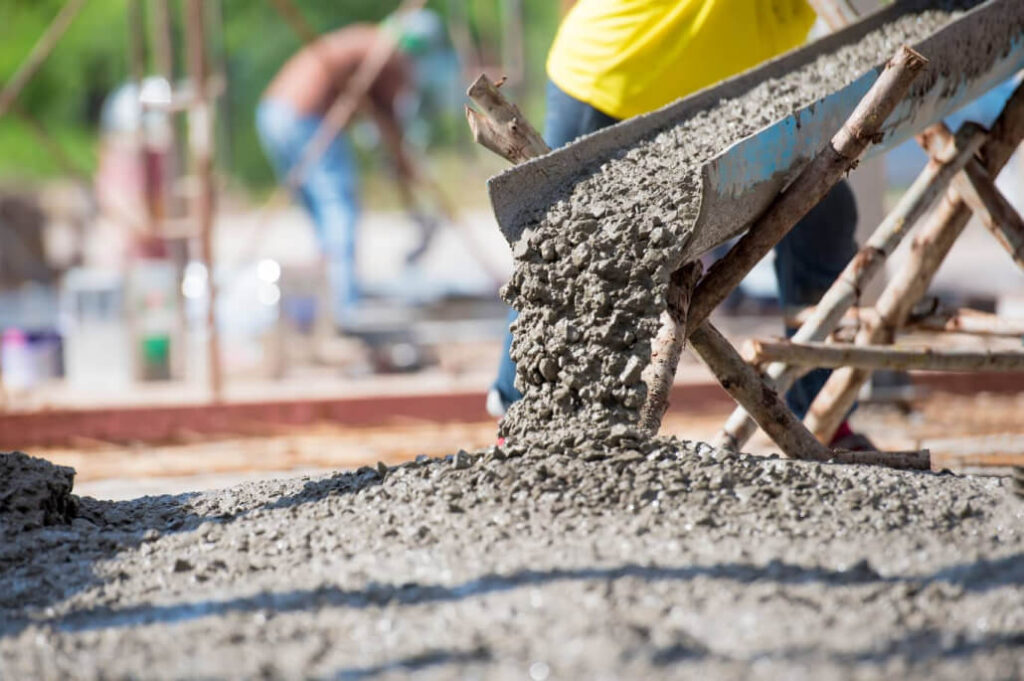 Reliable Concrete Contractor in Ditmas Park, Brooklyn
Reliance Construction NY is one of the most trusted concrete contractors in Ditmas Park, Brooklyn. We offer a range of concrete services including exterior patio projects and interior kitchen, bathroom or flooring projects. Our concrete pavement service and also sidewalk repair or violation correction services are also available in your city all year. We also provide the best stucco contractor in Ditmas Park service for interior or exterior wall redesign. Hire the most highly skilled masonry contractors in NYC and have your property taken care of by professionals with years of experience mastering their skills. We help residential and commercial properties look and function at their highest potential. Also, we provide roofing contractor service for properties of all kinds, types and sizes. Call us today or fill in our quick form here on the website to find out more at any time.
Our Location
6513 17th Ave Brooklyn NY 11204

Get a Free Online Quote Now!
We Offer a Range of Concrete Masonry Contractor Services in Ditmas Park
Every property deserves skilled masonry contractor to make it look good and last long. Reliance Construction NY is a reliable masonry contractor in Ditmas Park offering high-quality concrete services for all requirements. We offer residential concrete masons services and also commercial masonry of the highest quality. Hire masonry contractors for city contracts of all kinds and types. We specialize in concrete projects for the interiors and exteriors of your property anywhere in the city. From roofing to sidewalk repair and installation, we specialize in all things concrete. Our concrete masonry service includes preparing, pouring, processing and finishing concrete projects in the most elegant way. Hire concrete masons in NYC and we will guarantee a satisfactory finish for your property.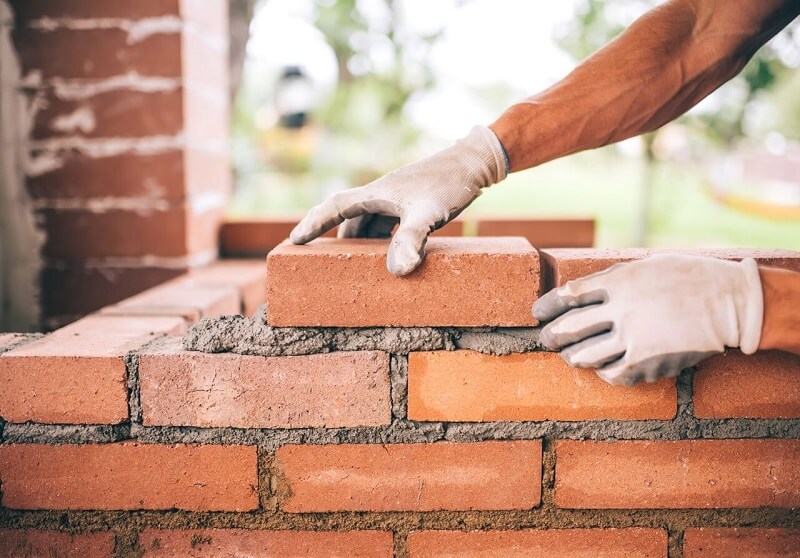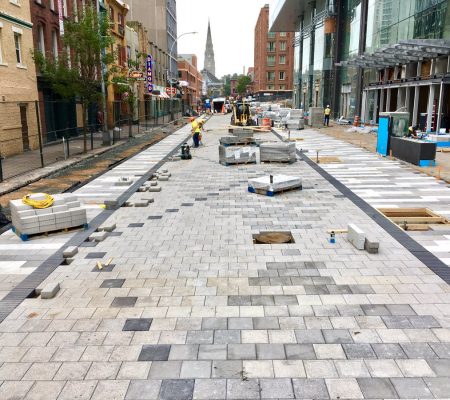 Sidewalk Repair, Violation Correction and Installation Experts NYC
Sidewalks and walkways are important parts of residential and commercial properties. We provide high skilled sidewalk installation, repair and violation correction services in Ditmas Park. Hire a sidewalk contractor to erase the violation or repair your concrete surface in any way, shape or form. We specialize in unwanted tree stump removal, sidewalk boundary correction and new sidewalk installation with compliance the first priority. Also, our sidewalk city projects are available to boost the curb appeal of your property. We provide residential and commercial sidewalk installation and repair services for all requirements. Call us today to find out more about sidewalk and walkway installation services.
Driveway Pavers NYC
Reliance Construction NY is a leading residential driveway paver contractor in Ditmas Park NYC. We offer high-quality driveway pavement services.
Parking Lot Paver Contractor
Hire skilled parking lot paver contractors for commercial property projects. Our service is available for projects of all types, kinds and sizes all year.
Pavement Repair Expert
We also specialize in high-quality concrete pavement repair services in Ditmas Park. Call us today to get best pavement repair services.
Give Your Pavements a New Look with Paver Contractor Service in Ditmas Park
We provide driveway paver contractor service in Ditmas Park for every property. Get residential paver contractor service or commercial driveway paver contractors for your property any time of the year. We provide a concrete driveway and parking pavement repair, installation and maintenance services in your city. Hire paver contractor specialists to make your driveway or parking look neat and be completely hazard-free. Our pavement specialists are available for small and large projects of all kinds, types and sizes. Call us today to schedule your pavement contractor consultation appointment any day.
Interior and Exterior Remodeling Experts and Concrete Contractor in Ditmas Park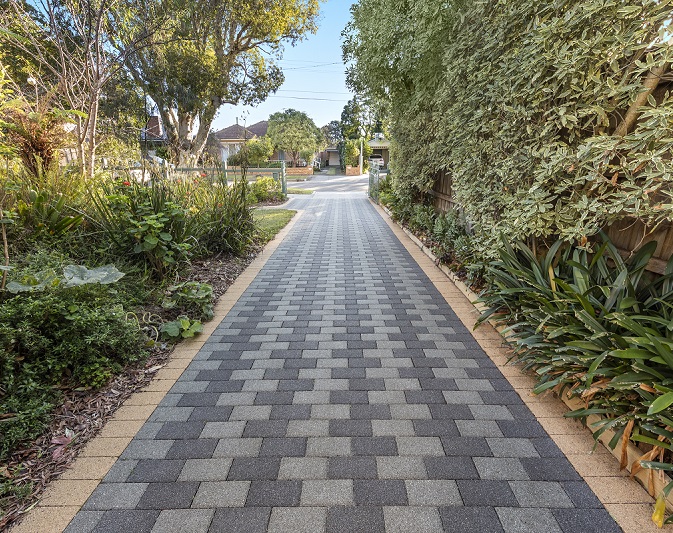 Planning on remodeling your property to make it look and feel more modern? Reliance Construction Ny offers concrete remodeling services of the highest quality. Our exterior patio remodeling services are available for properties of all types and kinds. Also, we provide flooring redesign, new wall textures installation, fireplace remodeling, kitchen and bathroom remodeling services for all properties as well. Schedule your home remodeling with us and we will take care of all concrete project requirements. Call us today and find out more about your home remodeling at any time.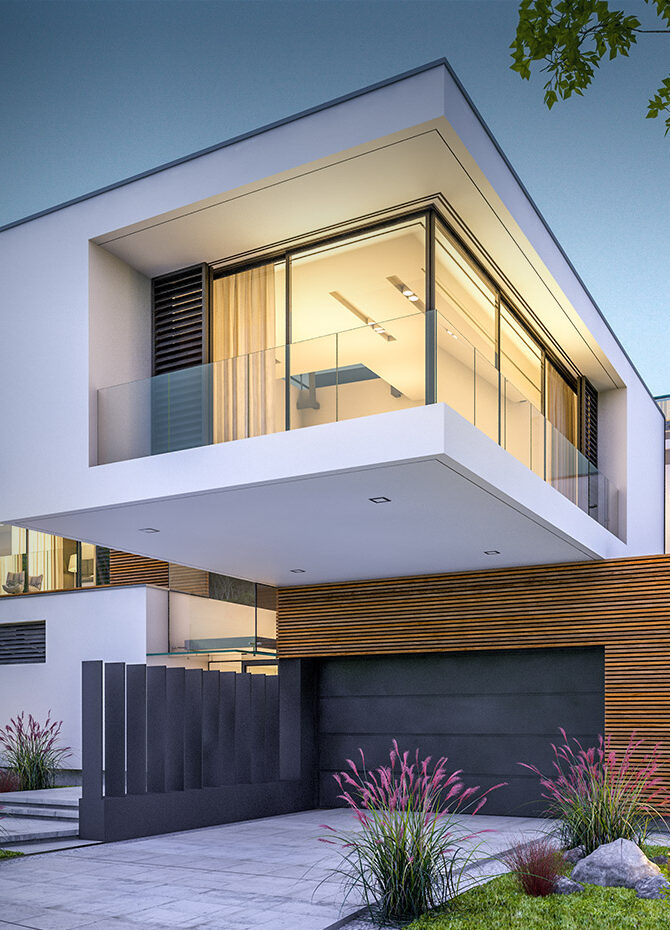 Skilled Stucco Contractor in Ditmas Park Available Any Day
Reliance Construction NY provides skilled stucco contractor services in Ditmas Park, Brooklyn. We have experienced stucco installation experts for interior and exterior wall stucco applications. Our experts prepare the stucco material according to your property's requirements. Our stucco contractor service is available for residential and commercial properties of all types. We help bring new life into your interior and exterior walls with stucco texture and application of the highest quality. Our stucco installation lasts long and is very strong and durable. Hire experienced stucco contractors and get your property looking and feeling the way you want in a quick time. Call today to find out more.
Hire Roofing Contractor in Ditmas Park for Any Building
Get your roof looking the way you want. Reliance Construction NY offers roofing contract services for every property. We specialize in tile roofing and shingle roofing for homes, apartments, flats, housing buildings and commercial properties of all types. Hire a skilled roofer in Ditmas Park, Brooklyn and we will transform the look of your roof completely. We modernize your roofing making it neat while it will also offer the perfect insulation properties all year. Our roofing contractor services are available with quick project finish and high-quality consultation. We offer the best roofing finish for your property.
Reliance Construction NY Helps Bring New Life to Your Concrete Installations
Is your driveway, outdoor patio, walkway or any other concrete surface looking old and has damage? Reliance Construction NY can help restore it to good as new condition in quick time. We provide concrete driveway repair and restoration, concrete flooring redesign and also stonework restoration of the highest quality. Our specialized concrete roofing service is available to make your property look attractive from the exterior as well. Call us today to find out more.
We Are Trusted Stonework Masonry Contractors for Outdoor Patio and Indoor Projects
Reliance Construction NY is a skilled stonework masonry contractor in Ditmas Park, Brooklyn. We provide stonework installation for outdoor patios, indoor and outdoor fireplace projects, and also residential or commercial building requirements. Get stonework projects of the highest quality and it will bring new life into your property. Call us now to find out more.